About Us

Today, a number of companies, new & old, promise to serve quality as well as quantity to their customers. But, not everyone of them holds the potential to stand by their own statement. Whereas, we, at Shan Enterprises, have proven ourselves to be one such company which has fulfilled high demands of market without compromising with the quality of products. By working as a manufacturer, exporter and wholesaler, we are offering a wide & diverse range of products to the market. Some of our widely popular & recalled items are Beaded Necklaces, Napkin Rings, Cricket Balls, Mens Shirts, Cushion Covers, Ceiling Partition, Aluminum Ceiling Partitions etc. Each item served by our company is known for its promised quality. We aim to fulfill each expectation of our customers, for which we have also been serving as a service provider. Our offered services include Front Elevation Services, Aluminum Ceiling Partition Services etc. With the help of these qualitative products & services, we have enrooted & sustained our trustworthy position in the industry.
Our Shipment & Servicing
As, we are a team of professionals who aim to deliver the customers' satisfaction on each order, thus we follow strong business ethics. And besides producing the qualitative products, we also take care of on-time & safe shipment of these products. Our each order for products such as
Napkin Rings, Cricket Balls, Cushion Covers, Mens Shirts, Aluminum Ceiling Partitions,
etc. is provided with suitable packaging for its safety. We practice strong shipment strategies that assure the delivery in promised time frame. Whereas for the services that we provide, ranging from
Aluminum Ceiling Partition Services, Front Elevation Services,
to others, we ensure that the tasks will be completed within shortest time. We assure our customers to rely upon our services as we understand their needs, urgency and expectations properly.
Our Policies
To successfully run our business in this competitive industry, we have established ourselves some rules & policies. To guide our employees and maintain organizational productivity, the policies we have been following are:
To maintain qualitative/quantitative production
To deliver each order & service in promised time
To understand customers' demands & expectations
To practice fair, ethical and professional business deals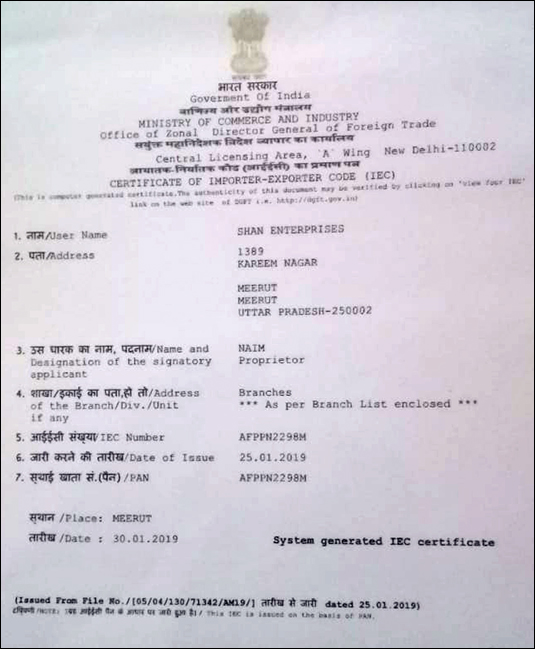 Read More